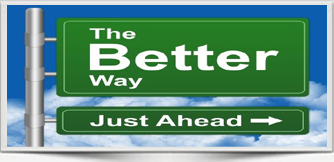 We offer an "over the top" list of BETTER benefits and features for all our agents. The best part is that they are all free. Our tools, resources, technology, training, education, world class support and industry leading 100% commission plans are the keys to your success. Why work harder to make less money? Work smarter!
Join The Virtual Realty Group today and take your business to the next level. We guarantee your success! Contact us now.
Here Are Some of the Free Benefits and Features We Offer:


● State-of-the-Art Online Agent Virtual Backoffice: Our Agent Virtual Backoffice is our "brick and mortar" office, but it's online (virtual), complete with every imaginable tool and resource an agent could or would ever need. There is not another virtual backoffice system available as complete and thorough as what we have to offer every one of our agents for Free.

● All Inclusive 100% Commission Plans: We offer 100% commission plans and a team or branch office plan. All plans come standard with Free E&O insurance, a Free paperless transaction coordinator, a Free agent website w/ IDX home search and so much more.

● Free E&O Insurance For Every Transaction: We offer all our agents FREE E&O coverage for every deal. Our E&O insurance covers (but is not limited to) residential and commercial properties. There is no additional cost for this coverage. It is Free to all agents of The Virtual Realty Group.

● Free Lead Generation Program: We offer a Free lead generation program to all of our agents. Pay for the lead only upon a successful closing. We also offer lead generation, drip mail campaign and lead incubation training to all agents that want to learn these techniques.

● Free Transaction Coordinator: Our Free paperless transaction coordinator is changing the way our agents do business. Create a transaction, upload documents in to it and you are finished! It is that easy. One of it's many features allows an agent to forward documents directly into a transaction through their smart phone.

● Free Website w/ IDX Home Search: Every agent receives a customizable Free agent website that comes standard with a Free IDX home search so users can search for properties. Our websites are dedicated to an individual agent and enable you to showcase yourself in a stunningly professional light.

● Free Business Cards and Yard Signs or Magnetic Car Signs:We offer 500 free business cards and two 18×24 yard signs or two 9×12 magnetic car signs to every agent that joins The Virtual Realty Group. Learn more about these free business cards and signs.

● It's Your Brand, Promote Your Name, Not Ours: We encourage our agents to promote, brand and market themselves to build their local markets and strengthen their reputation within those markets. After all, it is their business.

● FREE New Agent Training & Coaching: We offer FREE new agent training that will give you an in-depth knowledge of the four basic principles that govern all real estate success. We also have over 30 years of combined training company wide and we offer this to all our agents. Let us help you raise your production and get you to the closing table quicker.


● Free Brochures, Farming Cards and Marketing Materials: Not only do we have an in-house marketing / design department available to our agents for Free, but we have a large library of stationery, brochures, farming material and every other imaginable marketing piece an agent needs to grow and promote their business.

● We Maintain an In-house Risk Management and Legal Compliance Department: The purpose and primary goal of this department is to try and help prevent & avoid our Real Estate Professionals from having serious legal problems or being sued.

● Free Virtual Tours for all your listings: You have access to Free property Virtual Tours for all your listings. They are an exceptionally realistic way to showcase any property. Show your listings 24 hours a day 7 days a week. Market your listings as if you were actually showing the home in person.

● Free Single Property Websites: Every agent with The Virtual Realty Group has access to Free Single Property Websites for their listings. They are made to showcase one and only one address. Every property has a personality that a property site can spotlight.


● Free e-Signature Solutions: We offer a great free product for your e-Signature solutions. Tired of all the paperwork that needs to be emailed, scanned, faxed and signed? Now you can bring all the people who need to sign your documents into your transactions.

● Free Contact Management Tools: One of the really nice tasks our contact management tools can do is setup automatic drip email campaigns. Build your own drip email campaigns using the step-by-step drip builder or choose from and customize over 35 professionally designed, industry-specific email templates.

● Get Paid Directly From Escrow or Closing*: Who doesn't want to get paid after a deal closes? One of the many advantages of being an agent with The Virtual Realty Group is that we allow our agents to be paid directly from escrow or closing once their deal closes.

● Our Agents Have The Freedom and Flexibility: We allow our agents to sell their friends, family's and their own properties. We know that for many agents, this is a big part of their business. Take full service listings, reduced commissions or flat fee. Have the freedom you need!

● Listings Belong To Agents: We believe that all listings belong to the agent, not us. If at any time an agent wants to leave our company for whatever reason, the listings they have at that time of departure can be taken with them*.

● 5GB Free Cloud Storage: Store files online, then access them anywhere, anytime, on any device. Free cloud storage, your hard drive in the sky. Share files with a link, then encourage ongoing sharing by inviting people to view, edit and upload files.

● We Have No Junk Fees: We don't possess the many add-on or junk fees many other brokerages charge. We make it simple, everything is inclusive.

● Recruiting Positions That Pay Residual Income: We are looking to hire recruiters to help grow our business. We have developed a system (Agent Virtual Backoffice) that is complete with every imaginable tool an agent will ever need and this will be the basis you can recruit around.

● Agent Referral Program: Refer other agents to The Virtual Realty Group and we will pay you $180 on every transaction that referral closes. Call for more details.
● Free Access to State Transaction Forms: We offer all agents Free access to our online document library which houses most if not all of the necessary state transaction forms. This is beneficial to new agents or agents getting back in the business or agents only doing a couple of deals a year who do not need or want to pay for board access.

● Free Photo Editing: We know many agents take their own photos for their listings. In many cases, these photos should be edited before being uploaded to the MLS or used in any type of marketing campaign. Just send your photos to us in a small sized file and we will crop, edit, resize and send them back to you for Free.

● World Class Support: Our belief is that for an agent to be the best, they must have the best support available and this is why we offer world class support. Access to our corporate broker, manager our marketing and design department and the best tools and resources in the industry is what's separating us from our competition.

● Free Access to Online Property Profiles & Farming Utility: Through our different vendors, we offer Free property profiles and an array of title and escrow information for our agents. This information is available 24/7 and is always at your fingertips in the Agent Virtual Backoffice.

● Social Media Driven Marketing System: We all agree that social media is here to stay and is gaining momentum. We are firmly committed to this category and believe if properly utilized, it will help grow your business. There is a wealth of Social Media information in our Agent Virtual Backoffice that will help to grow your business and take it to the next level.

● We Promote a Positive Business Culture: We believe in promoting a positive and uplifting business culture within our company. Our blog on the Agent Virtual Backoffice is the foundation for this environment. It is here where we share tips, knowledge and experiences on a daily basis with one another.

● Eco-Friendly Paperless Business Systems: Being eco friendly has evolved into a big part of The Virtual Realty Group. Being conscientious of paperless, green, eco-friendly systems for our agents to utilize is who we are. Who doesn't want less paperwork? Our business model has a positive impact on the global environment.
Join The Virtual Realty Group today by visiting us here and start selling real estate the smart way!
This page contains specific information regarding our better benefits and features. We are the Future of Real Estate Today and The Virtual Realty Group. We are the leader in virtual online real estate in many different states. We operate from coast to coast and Hawaii. We offer better benefits, tools and 100% commission plans for the independent-minded agent. All of our commission plans come standard with free E and O insurance, a free paperless transaction coordinator, a free personal lead generating website with IDX home search, free access to our in-house marketing and design department, the ability to be paid directly after a deal closes, an in-house escrow division, free virtual tours and single property websites and so much more. Check out all the tools, benefits, features and advantages we offer every agent with The Virtual Realty Group. 100% commission office, 100% commissions, virtual real estate, virtual real estate office, virtual broker, virtual realty, virtual office, 100% commission, the future of real estate, the future, earn 100% commission, virtual real estate brokerage, brokerages with 100% commission